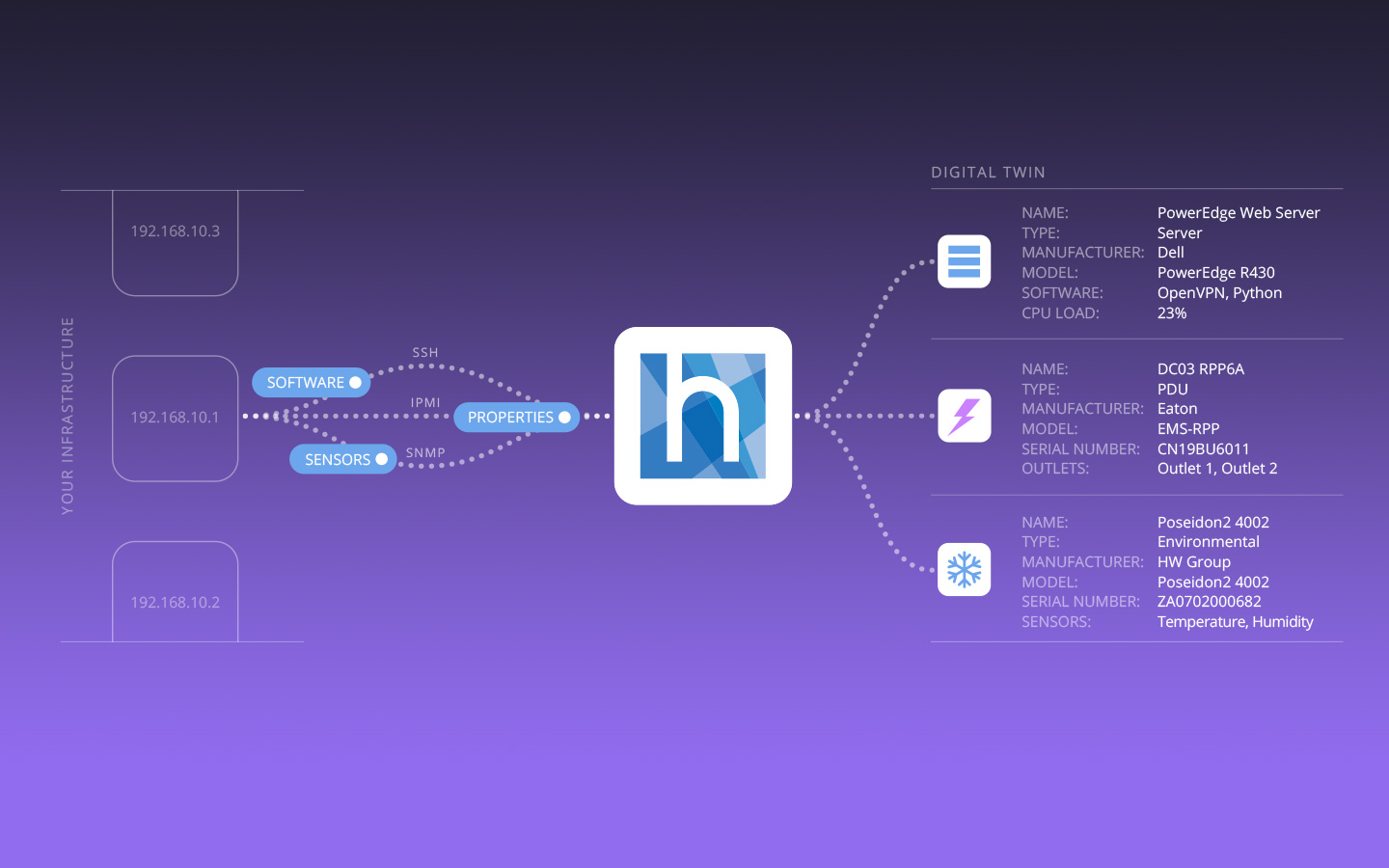 Notice: Please complete Getting Started before starting this course.



Introduction to Discoveries

Hyperview's agentless auto-discovery works with network-connected assets across your IT infrastructure.
Simply input the networks and protocols you want Hyperview to use for the discovery. The software will then automatically find and organize your servers, network devices, environmental monitors, PDUs, power meters, air handling systems, and any other assets you have connected.
Once discovered, Hyperview studies and applies algorithms to the data to create a digital twin of the asset, complete with spec information and an accurate visual rendering via our cloud-based product catalog.
The digital twin is now live and being tracked for configuration changes and critical sensor data so that its status is always up-to-date.


---
TERMINOLOGY
Discovery: Finding network-connected IT assets within your IT infrastructure and creating a "digital twin" of the asset within the Hyperview platform.

Auto-discovery: This follows the same process as a discovery, except that it run on a user-defined schedule. This allows you to automatically track changes to assets that are not represented by sensors.

Monitoring: Actively polling your asset(s) at user-defined intervals. this polling is done using sensors that are created within Hyperview and assigned to the asset(s).


An introduction to discoveries, terminology and key concepts.
Views

499

Total Views

18

Members Views

498

Public Views
Actions

0

Likes

0

Dislikes

0

Comments